Baby Carrier Tutorials
You've gotten the perfect baby carrier, now let's learn how to use it! Check out our tutorials below!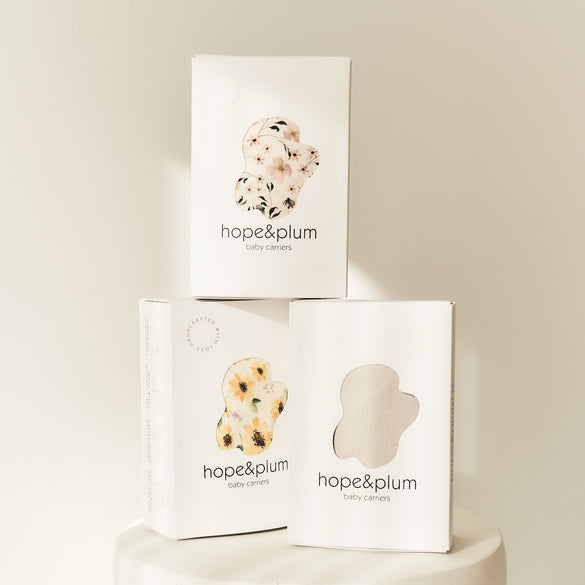 Meh Dai Basic Front Carry
How to Thread Your Ring Sling
How to use a ring sling with a newborn.
Too much fabric under baby's knees?
Fabric pulling on your neck?
Baby too low in the ring sling?
Does your ring sling feel too tight?
Getting baby out of your ring sling.
Help! My baby is lopsided.
Getting Your Baby Wrap On
Putting Baby Into the wrap
How to Take Your Baby Out of a Baby Wrap
Getting Baby Out of a Front Carry
Getting Baby Out of a Back Carry
Need more help?
All hope&plum baby carriers come with free personalized consultations to help you fit the perfect fit. Schedule your consult with Mallory today and get comfortable in your baby carrier!